"The Scare that Wasn't" features Wannabe, the friendly witch. Children meet friendly creepy crawlies and learn how beneficial each creature is to our lives. Feel the feather-like feet of Hershey, the chocolate millipede or Jack, the pumpkin millipede. Giggle as they wiggle their way across your hand. Listen quietly and hear "Sssally" and "Sssteven," the hissing cockroaches. Make your very own millipede as a remembrance of your day with Wannabe and her friends.

"Thelma Thankful" takes audiences on an imaginary journey back in time to learn about the simple things in nature that we take for granted. Many live creatures are met and touched along the way. Create your own "Thankful Book" to share with family and friends.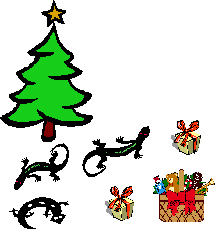 "How the Lizards Saved Christmas" introduces audiences to Clara Claus and her friend Sue Miller as they weave a humorous story of lizards. They introduce Comet (the Australian bearded dragon - not the reindeer!) and some of his friends who helped save what could have become a disastrous holiday season. Make a special lizard craft, too. Your craft could even become a holiday gift to give to a loved one.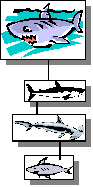 "The Legend of Morabi, the Great White Shark" describes a native legend as told by Squaw Berry and Shortcake. Let your imagination soar as you learn how the animals banded together to banish Morabi to the oceans because of his bad behavior. Then "swim" through the imaginary ocean and identify some of the other marine life. Make your very own "Shark Mobile."